The National Primary Leaving Exam results have been announced - and the success of our graduating students placed our school in the Top 10 Primary Schools in all of Uganda ...! Several of our students achieved First Grade - Shafique, Christine and Riponse among them. All 3 are eligible to attend Secondary school - will you help ...? Please e-mail our Headmaster Agnes Biryahwaho for more information ...




It has been over two years now since our school was moved to a new location in Entebbe, a move assisted by the builders who are developing our former location. Since our move we have been confronted with many new challenges, the biggest of which is unfinished buildings.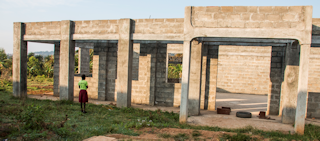 We have walls but no roofs on what will be our dormitory and dining hall buildings. This means that our students live and sleep in the school buildings, with dormatories where classrooms are supposed to be. As a result, Kindergarten and some primary grades don't have enough space for classes.

We have no ceilings in any of our completed buildings, therefore we find many hazards like mosquito bites which cause malaria. Cats and other animals enter the dormitories, and during the rainy season the cold weather causes discomfort for the children. Another constant challenge for us is dealing with standing water which allows mosquitos to breed.

The school does not have a main gate, which means our children who call the school home live in a less than secure environment. A gate is important for the safety of all our children, but especially for those who live at the school full time.

Many of the Orphans who live here don't have sponsors - we urgently need your help to provide an education and a stable living environment for all of God's children in our care. Will you sponsor a child ...?

INTRODUCING STEWART
---
We would like to introduce our little boy Stewart, three years old. At the beginning of the year he was brought to us from the village because he was mistreated by his parents. We are already seeing Stewart adapt to his new, safe home - he is much happier than when he first came to us. He is a remarkable boy ...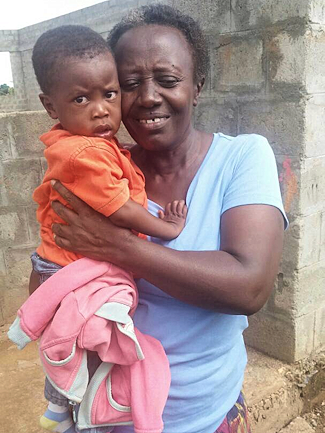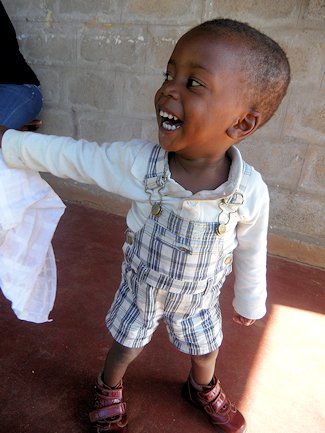 Stewart had a chronic cough, so we visited the doctor and learned that he has an acute heart problem which causes the cough and makes him sickly. We now must take Stewart to the Cardiologist to diagnose and treat his problems, with medication or possibly even surgery.

We need your assistance - please send a donation to help pay for Stewart's medical bills. God Bless You ...

OUR NEW MUSHROOM HOUSE
---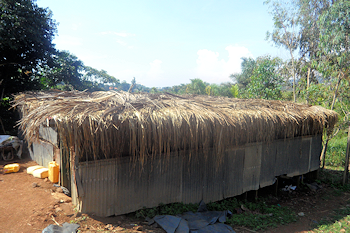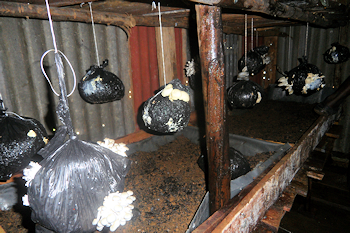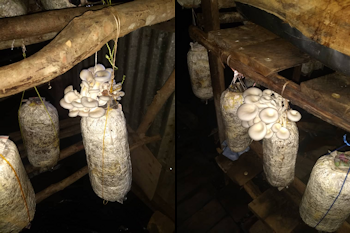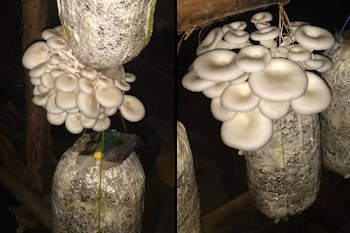 Our former chicken house was converted into a Mushroom house. This building was formerly in a poor shape but with the help of Thomas and Bibian from the Netherlands we rebuilt it, and created the perfect environment for growing mushrooms!

We had a young, talented man, Kaye Lawrence, who showed us how to do it and a few students were following him and learned from him.

A few weeks ago we started with just a few mushrooms. They grew very well, so now we are constantly expanding and planting more and more mushrooms. Some are sold to restaurants and in Supermarkets, which helps the school to earn some income.

Our students are enjoying a better diet and health! We are really happy about the successful starting of our project and it's a joy to see the mushrooms growing bigger and bigger. We thank God the mushroom project has continued to grow over the years providing enough mushrooms to sell and also for the children to eat. The money we get from sales is used to provide food and medicine for the children.

FROM WARRIOR WOMEN AND DENTISTS!
---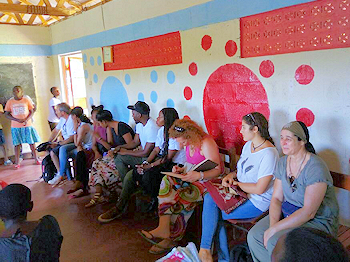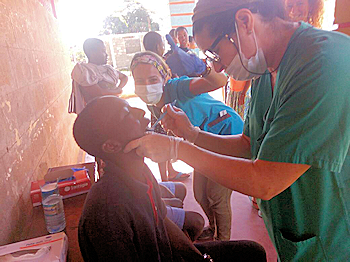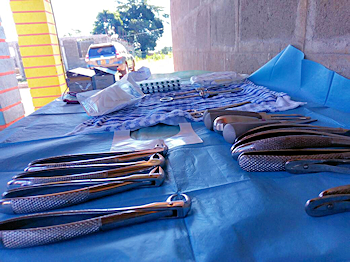 In the second week of our holidays we were happy to welcome fellow Ugandans living in Great Britain working as the organization "Warrior Women", and good friends from Spain, who always come to visit our home whenever they are in Uganda.

Our school Choir sang for our visitors, everyone introduced themselves and we toured our school, our home, and the work that we are doing. At lunchtime we shared our meal together, and had a chance to chat with our visitors.

We are really blessed that two of our visitors from Spain are dentists - they gave every one of us a free checkup and when necessary even took a sick tooth out! Thank you very much, we really appreciate it!

CONTRIBUTION TO OUR SCHOOL LIBRARY
---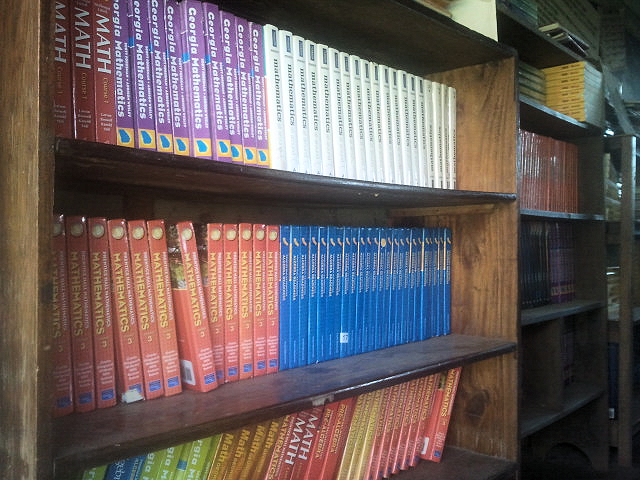 In October 2016 we received a lot of school books from "Books for Africa". They asked us to give them out to other schools in Uganda - we gave the books out to 25 other schools. We also have some books and they are a good contribution to our school library!